Drawing is an important part of my work. I draw in several sketchbooks.
I sketch my ideas or I try to transcribe my digital images. When I like a drawing I pull it out and present it as an independent work.
Le dessin fait une partie importante de mon travail. Je dessine dans plusieurs carnets.
J'esquisse mes idées ou bien j'essaie de faire des transcriptions de mes images numériques. Lorsque en dessin me plait, je l'arrache du carnet et je le présente en tant qu'une oeuvre indépendante.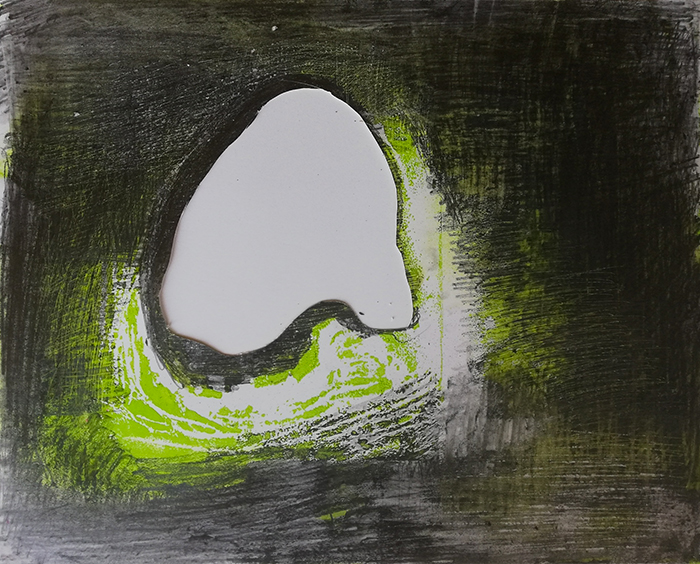 Vence
Pencil and linocut ink on paper
50 cm x 65 cm
© Denitsa Ilcheva 
2019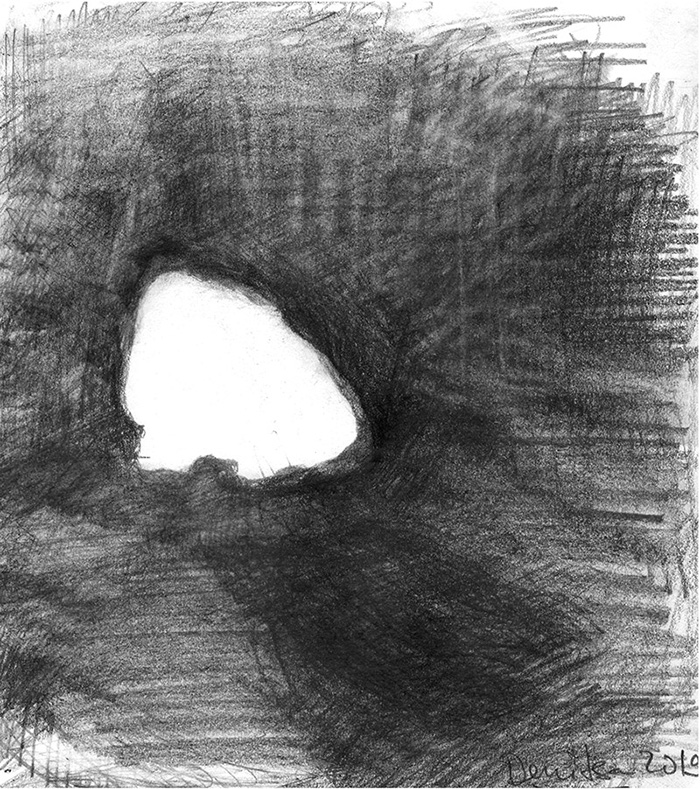 Cote d'azur
Pencil on paper
12 cm x 12 cm
© Denitsa Ilcheva 
2019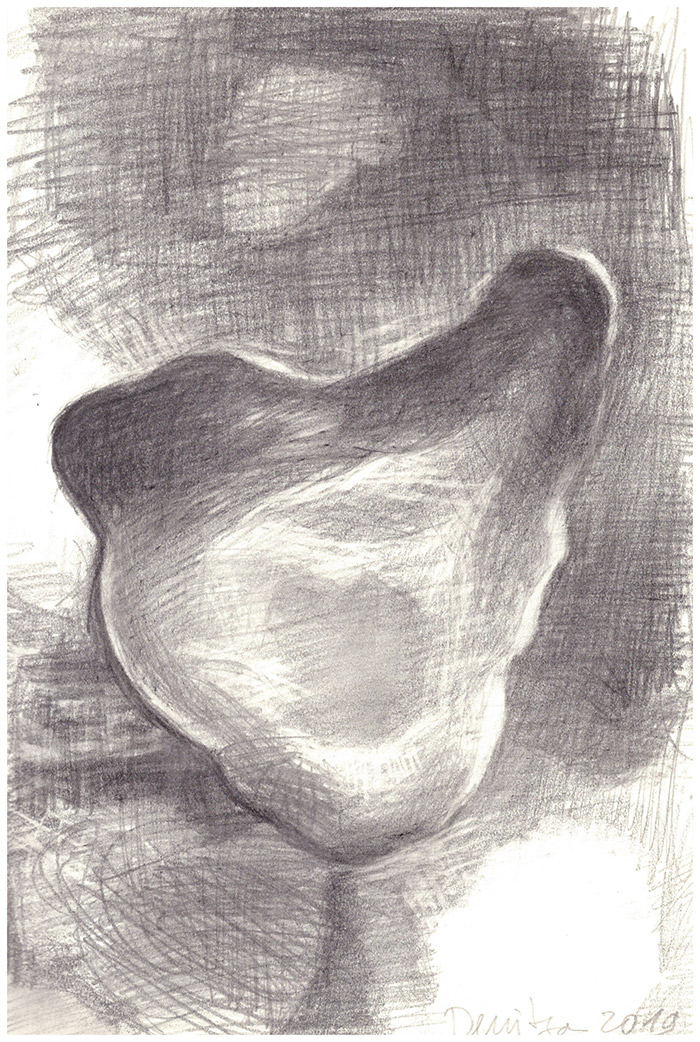 Cave
Pencil on paper
29 cm x 21 cm
© Denitsa Ilcheva 
2019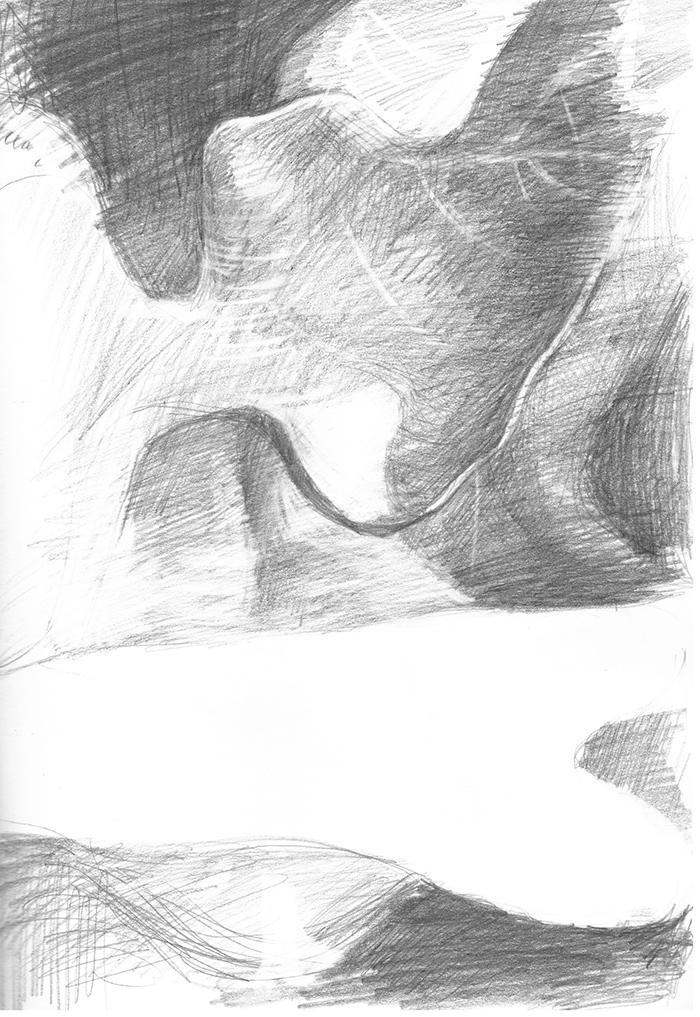 Materia Prima Foundation
Pencil on paper
29 cm x 21 cm
© Denitsa Ilcheva 
2019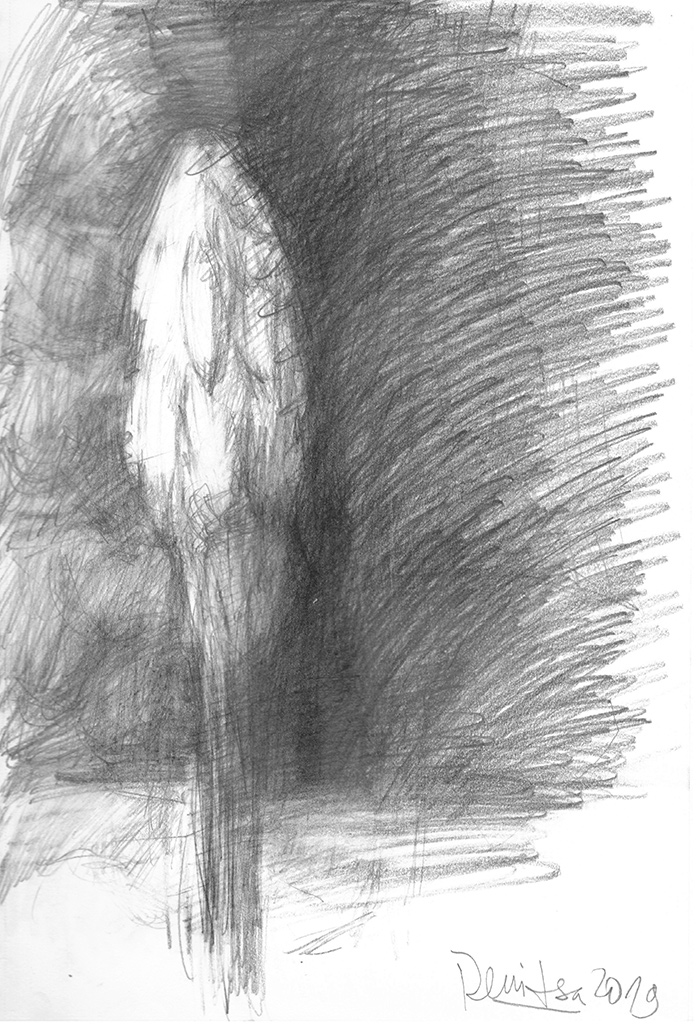 C√īte d'Azur
Pencil on paper
29 cm x 21 cm
© Denitsa Ilcheva 
2019