GREAT/FANTASTIQUE/WONDEFUL
ZSenne Art Lab, Bruxelles, 2020
www.zsenne.be
Great/Fantastique/Wonderful est le titre que je donne à ma résidence au sein de Zsenne Art Lab.
Je vis un moment fantastique de ma vie. Mes rêves se réalisent à Bruxelles.
Ainsi dans le cadre de Zsenne j'ai terminé mon œuvre multimédia Flippa Clip.
Flippa clip c'est le nom d'une application de création d'animation pour smartphone. Dans cette animation expérimentale, j'ai utilisé des différentes images inspirées par la Côte d'Azur. Je me suis influencée par des couleurs, lumières et paysages.
Comme un début, j'ai dessiné sur des photos prises avec mon smartphone. Puis, j'ai transcris ces images en peinture et en dessin. Après, j'ai fais des gif anims à partir de mes dessins et je les ai mixé avec des videos sous Final Cut. Cette œuvre numérique c'est comme une pensée, interrompue de temps en temps par des idées choc du genre : « tout m'emmerde » ou « non absolu, non plénitude ». C'est quelque chose de très personnelle, inspirée par ma vision de la vie. En effet c'est aussi mon refus de suivre les normes sociales ; l'obligation d'être heureux. C'est quelque part un autoportrait.
GREAT/FANTASTIQUE/WONDEFUL
Great / Fantastique / Wonderful is the title I give to my residency at Zsenne Art Lab.
I'm having a fantastic time in my life. My dreams come true in Brussels.
So during Zsenne I finished my multimedia work Flippa Clip.
Flippa clip is the name of a smartphone application for animation. In this experimental animation, I used different images inspired by the French Coast. I was influenced by colors, lights and landscapes.
First, I drew on photos taken with my smartphone. Then, I transcribed these images into paintings and drawings. Afterwards, I made animated gif from my drawings and I mixed them with videos in Final Cut. This digital work is like a thought, interrupted from time to time by shocking ideas like: "everything buggers me" or "not absolute, not fullness". It's very personal, inspired by my vision of life. Indeed it is also my refusal to follow social norms; the obligation to be happy. It's some kind of a self-portrait.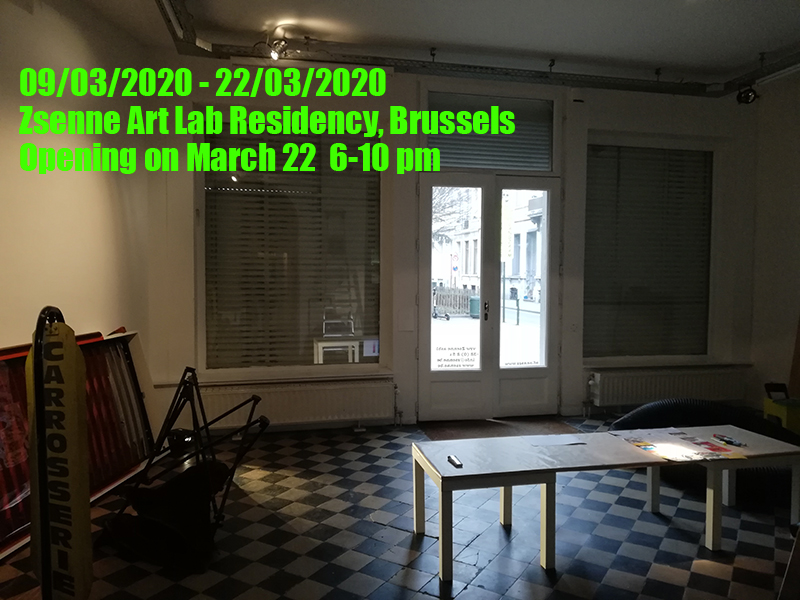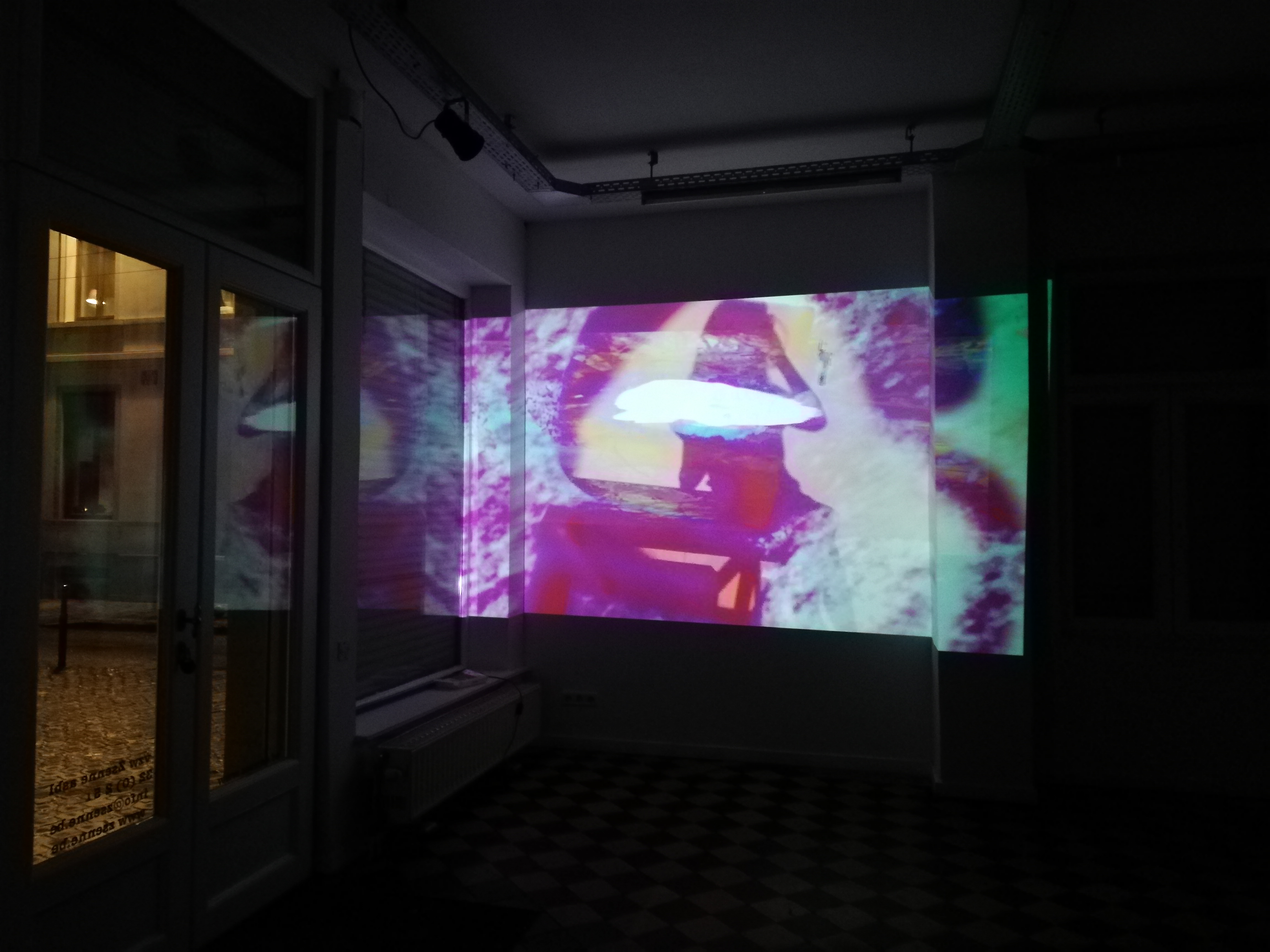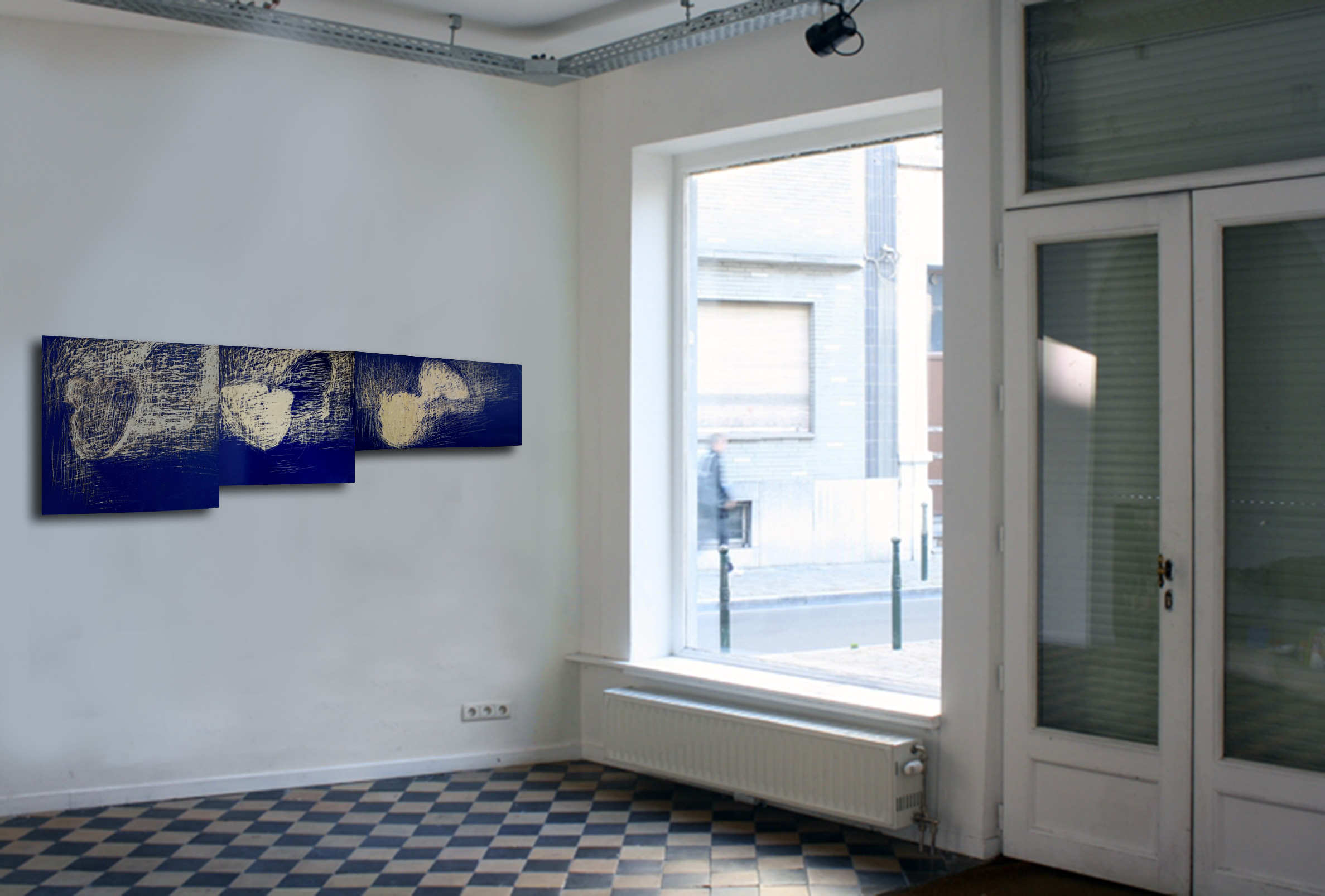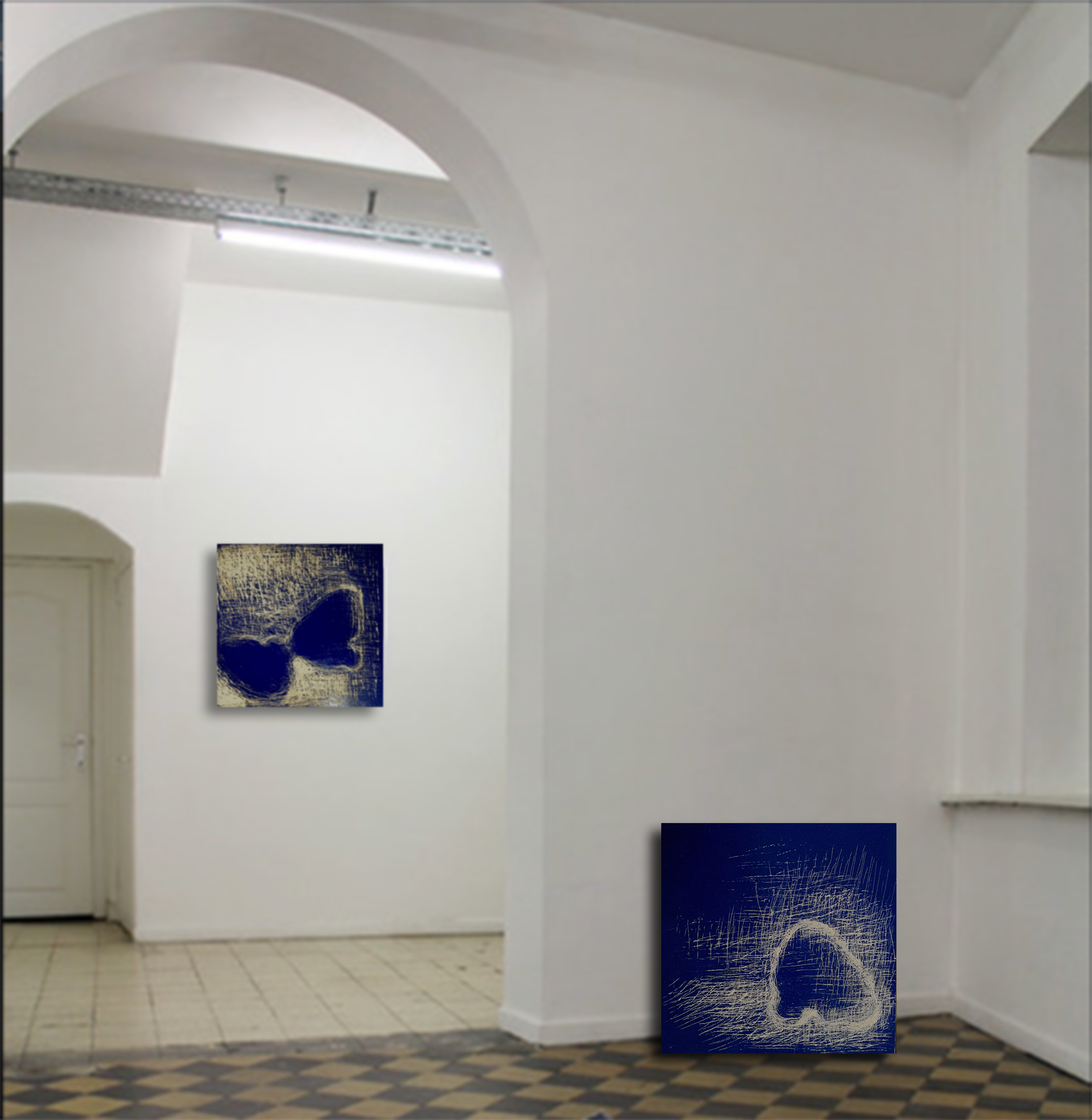 WORKS.
Woodcut reflections
It is a series that I made in my temporary studio in the Vallée, Brussels. One of my colleagues was giving wooden boards, dyed blue. I took some to explore the possibilities of the material. So I started to recolors: blue and the color of produce the forms that I had discovered in my digital images. I dug the wood with my cutter in order to play with the twothe wood underneath. The series represents a roundup that I had photographed with my phone in a fountain in Vence (Côte d'Azur). I painted these photos in the Sketch app on my phone. Then it became a motif, an autonomous form. So I transcribed it through different media.
Woodcut reflection
Woodboard, cutter
40 cm x 65 cm
© DENITSA ILCHEVA
2020
Woodcut reflection
Woodboard, cutter
46 cm x 46 cm
© DENITSA ILCHEVA
2020
Woodcut reflection
Woodboard, cutter
59 cm x 59 cm
© DENITSA ILCHEVA
2020